Our Culture: Together, our teams create the moments that matter
We believe every interpersonal interaction is an opportunity to live Our Promise: Making every moment matter for a world on the go. From interactions with travelers to collaborating with our clients to working with each other, every SP+ employee brings Our Promise and Core Values to life.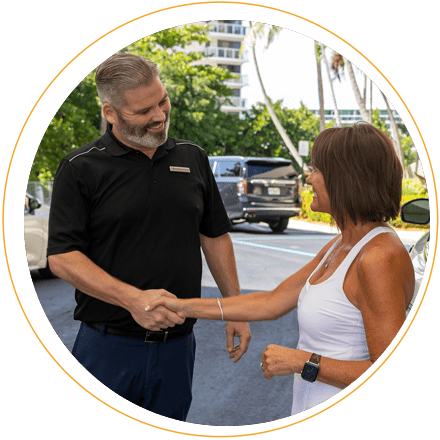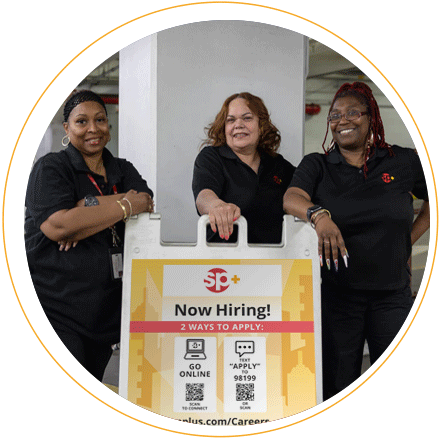 Please check this area for upcoming job fairs.
SP+ at TJU Hiring Event
When: November 6th & 10th, 2023
Time: 10:00 am to 1:30 pm
Where: 925 Walnut Street, Philadelphia, PA 19107
Positions: Valet, Attendant and Cashier
Email questions to: btrampe@spplus.com

Work for SP+ at Signia by Hilton Atlanta
When: November 9th & 10th, 2023
Time: 10:00 am to 6:00 pm
Where: 285 Andrew Young International Boulevard NW, Atlanta, GA 30313
(Georgia World Congress Center – Hall C)
Positions: Valet, Valet Dispatcher, Supervisor, Maintenance Porter, Doorperson, Cashier
Register early so we can Make Every Moment Matter!


SP+ operates in over 300 cities across the US
61% of managerial roles were filled by internal promotions last quarter
Positions that span over
30 different career paths
We're in your neighborhood
View our schedule of upcoming hiring events happening in cities across the US
Medical Insurance
Includes vision, prescription drug coverage,  telemedicine, diabetes management and digital mental health.
Dental
HMO and PPO options.
401(K) Savings Plan
With Immediate company match.
Paid Time Off
Includes vacation, mental health, holidays and sick days.
PayActiv
On-demand pay for the money you have already earned.
Life and AD&D Insurance Benefits
Elective Optional Life.
Disability Plan
Long-Term and Short-Term Disability Plan.
Employee Assistance Program (EAP)
Provides support and resources to employees and their families 24/7
Flexible Spending
Healthcare and Dependent Daycare
All employee benefits as well as the company rules, policies, practices and procedures provided herein only apply to an employee if the employee's given location has adopted the Company's benefits, rules, policies, practices and procedures. 
Our focus is creating an inclusive and supportive culture
Our Promise starts with our people. In interactions with coworkers, guests and clients, our team members and leaders commit to demonstrating our Core Values of Integrity, Ingenuity and Diversity. We create an inclusive and supportive environment where individuals can grow based on the quality of their contributions and competencies. Our goal is to build a positive and productive environment where everyone enjoys coming to work and is inspired to make moments matter.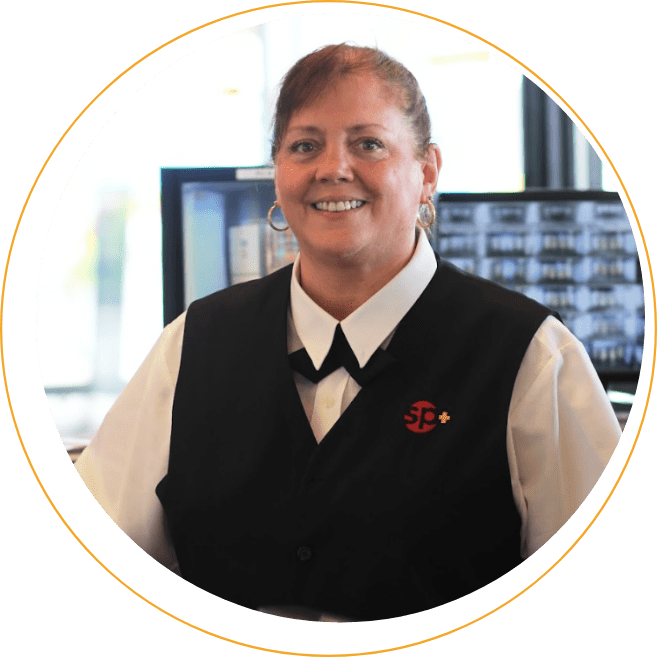 SP+ is driven by Our Promise, "Making Every Moment Matter for a World on the Go." Our team understands that time is scarce, so we are intentional about putting ourselves in the shoes of those we serve. The result is a unique combination of talented people and industry-leading technology that enables SP+ to prioritize each and every moment, recognizing that the time colleagues, clients and customers invest in us must always matter. Are you ready to create exceptional moments?